When the only function of your garage is to park your cars and cycles along with some of the household gear, you may ignore it. But there will be a time when you might want to clean your garage and make it look nice. For that, this is the best place where you will find a lot of tricks and tips to organize your garage.
Why do you need to keep your garage clean?
Your garage may be a place to park your car or bike. Store most of your cleaning supplies and some old household gear. This place may consider not to be considered the most frequently visited place. But they are the most used places.
Any incident can occur, such as when you must fix a nail on the wall to hang the painting. You will need the tools that are stored inside your garage.
Other than that, there are situations where you may have some work that can only be done inside the garage. Because of these reasons, your garage needs to look nice and organized all the time.
What are the things that you can store in the garage
This very place can serve as one of the most convenient places for:
Storing the household gears.
Parking vehicles.
Mechanical gears.
Old newspapers and some other materials may not be in use.
Most of the garages are inefficient because a pile of junk is stored. Since this area of the house that is not in use much but holds most of the household looks worse when it comes to renovating the house. That is why this area of your home needs to be taken care of.
What are some tips and tricks that can make your garage look nice?
There are some tips and tricks that can make your garage look nice. The described ways are the most valuable tips that one can work on efficiently and are within one's budget.
Toss away the junk
One of the best reasons to clean your garage out is:
It is a fundamental reality if you start thinking about removing your garage floor clutter. After years, you may start feeling like the garage needs to be cleaned so that it can look lovely and prettier inside.
Getting rid of the clutter inside your garage makes it easy for you and is also very time-saving.
You can easily clean your garage and put things according to how you would like them to be placed.
For garage doors, openers use a long-lasting lightening system
The brighter the garage looks, the more clean and friendly the outlook it will give. Having a dull garage will give off the depressing feeling that one may not like if they are working there. That is why a garage with a lighting system is considered the best.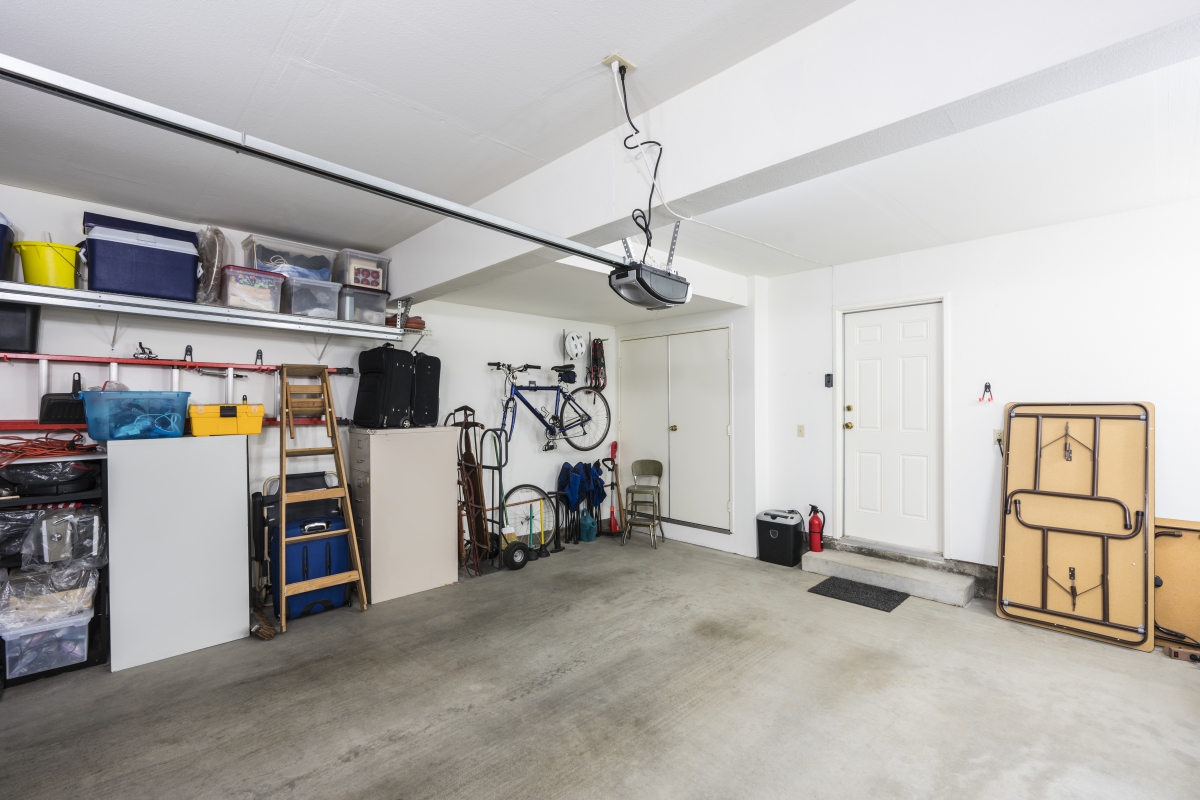 Putting most of the tools and gears inside the cabinets makes it easier for you to find them.
The cabinet system will keep your things safe.
Investing in the cabinet system is extremely cheap.
They will keep the clutter off of the floor, which helps in making your garage look nice.
Refinish and clean the garage floor
Clear out everything on your garage floor and give the floor a sweep that is good enough to take all the dust away.
By tapping the drop clothes on electrical outlets, you can protect them.
To clean the floor properly, you should use a degreaser and a hose that has a high-pressure nozzle.
Make portions of the floor from where you will clean first. Let the degreaser solution sit on the foundation for a few minutes for filthy areas, and then wash it.