A design for your garage walls is essential as they tend to represent the neatness and complete the outlook of your garage. Because of this reason looking for the best garage wall design guide is necessary. This guide will help you choose the best wall design for the garage.
Why do garages hold importance in one's house?
Garages are the places where people store most of their household stuff. They do not pay much attention to the garage since it is less frequented. But this area of the house increases the whole house's worth. It is because the new owner of the house might have some work to do there, and this area tends to store a lot of stuff that can't be stored in any other area of the house.
How to choose a garage wall design?
Garage walls may look like a blank canvas with shelving, hooks, and pegboards in place of paint. One of these easy fixes may be exactly what you need if your garage has grown too congested to fit your car or if you want to transform your garage from a rarely-used storage space into a workshop or leisure area.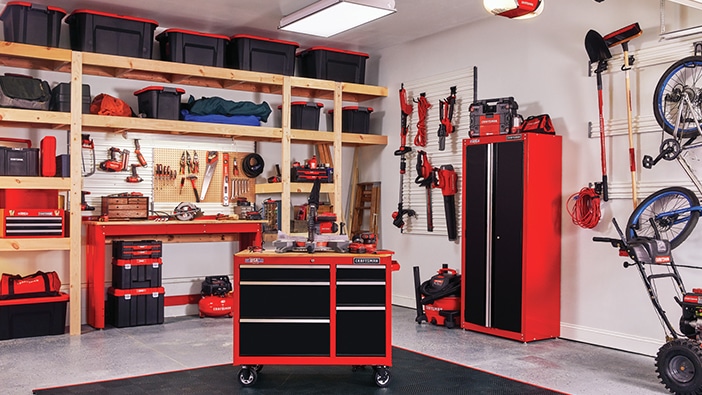 OSB board or Plywood walls
Garages benefit from wooden walls because tools and equipment may be hung from them without worrying about harming the wall studs and because they can endure the damage from adolescents foolishly taking out the family automobile. In addition, they create a buffer against noise. Plastering plywood walls with paint makes them look neat and polished, which is ideal for an office.
Panels of metal
Corrugated sheet metal is more expensive than other materials but lasts longer and is fireproof. The glimmering effect is excellent for brightening up a dark space. It may be fastened to the wall using either studs or drywall.
Pegboard
Both metal and wooden pegboards are readily available and provide a simple solution to the problem of clutter in the garage. Pegboard may function as an actual wall or be mounted over furring strips in place of drywall. Doing so will ensure sufficient space for hooks behind the pegboard. If you want to ensure everything stays where it belongs after being hung, it's advisable to plan what you'll be hanging and draw a permanent market around each item.
Salt wall
The overlapping layers of these MDF panels give them a look not unlike that of vinyl siding. Mounting options include drywall, masonry, or wooden studs, and the slats give ample area for hooks and shelves.
How do the garage walls play an important role?
The garage walls are essential in how they tend to reflect the light. If the walls of your garage are painted white, your garage will look more airy and fresh. The walls matter significantly in a garage because the old rugged-up walls might make your garage look unpleasant for others and yourself. Because of this very reason, having a nice garage wall is essential.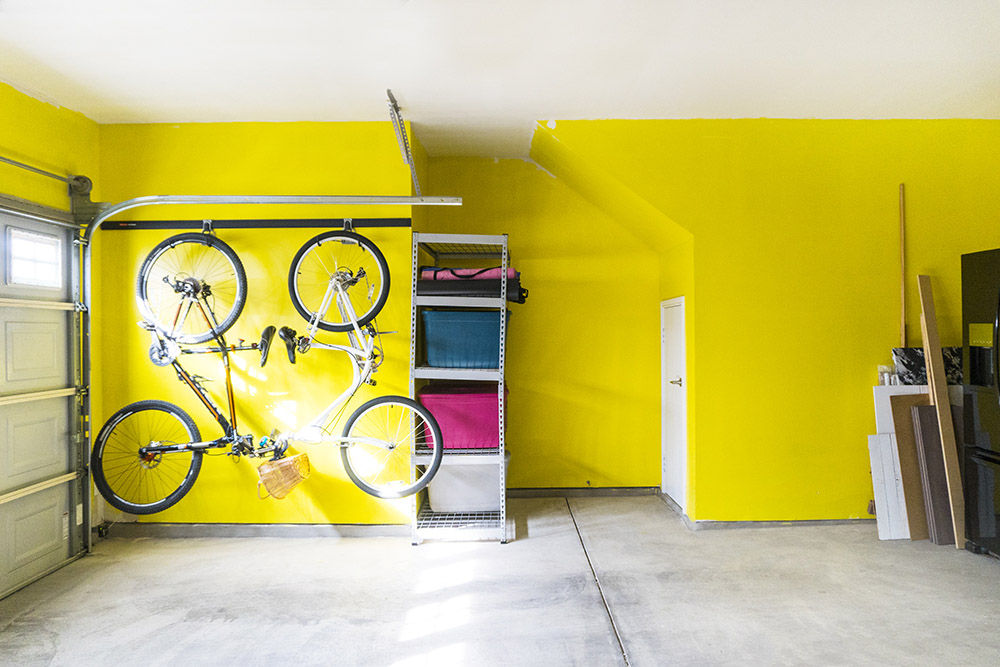 Can you paint the inside of your garage?
The garage and property value may both increase if the interior is painted. Even if you can immediately visualize the stages of measuring, taping, painting, layering, and finishing, give it some thought. The result is going to blow your mind. There are a few things to bear in mind when preparing to paint the inside of your garage. Finding the sweet spot with:
Humidity
Paint
Paint Color
Adhesives
Primers and finishes might make all the difference in making your garage the best it can be.
If you paint the interior of your garage, you may increase your home's worth, make your family healthier and get more money when you sell your house.